UX Competitive Analysis Template
Performing a UX competitive analysis is a great place to start if you want to improve the UX of your app. It isn't necessarily about doing what the competition is doing, but rather about seeing what's working — and what isn't.

Maybe your app is already the best among its competitors but, even then, there are probably some learnings you can gather from a competitive analysis that'll take your app UX to the next level.
With the help of this template, you will:
Get started with your competitive analysis right away.
Know what to focus your analysis on, including key user flows and features for different types of apps.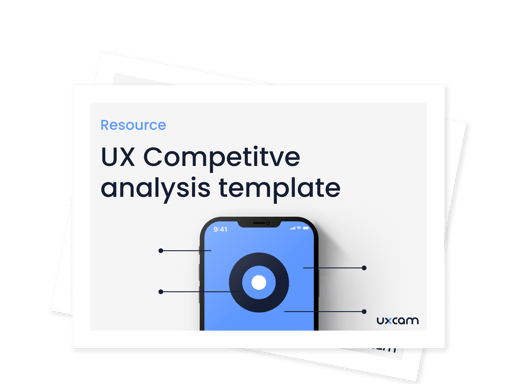 Your UX needs to be better than your competitors'. Chances are, sometimes they get it right when you don't, but hopefully, you get it right most of the time. Whether you need to do a complete overhaul of the UX of your app or you only need to improve certain flows, a UX competitive analysis will help kickstart the process.

Take advantage of our template, ready to go for e-commerce, rideshare, food delivery, and banking apps, and easily adaptable no matter what industry you're in. It covers:
Onboarding
Usability
Relevance
User flows
Features
An analytics solution trusted by global brands