Skyrocket Your App
Stop stressing out because users keep uninstalling your app. This guide will teach you everything you need to know about app onboarding.
What this book covers:
Tactics for activating your mobile app users.
Case studies on how this is done by successful mobile apps.
Recommendations on how to incorporate onboarding into your KPIs.
Sneak peek at what you will find in this e-book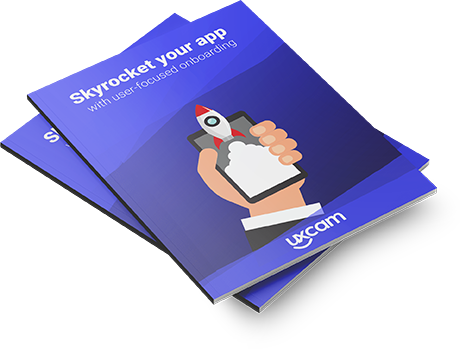 First impressions matter. This makes user onboarding a critical step in developing your mobile customer journey.
This guide includes:
Comparisons of different onboarding approaches, like benefit-oriented vs. function-oriented onboarding flows.

How to adapt to different user segments (e.g., advanced users vs. app infants).
Techniques and KPIs that will help you analyze onboarding performance.

Tools for monitoring these KPIs and your user flow too.
An analytics solution trusted by global brands

Customer stories