The Ultimate App KPI Cheat Sheet
Data is crucial, yet many professionals still don't understand the key metrics that drive results in the mobile space.
With the help of this guide, you will:
Get a list of 50+ mobile app KPIs.
Receive all the information condensed in just 4 pages — use this as a quick reference sheet.
Learn about the most important KPIs across 6 categories.
Sneak peek at what you will find in this e-book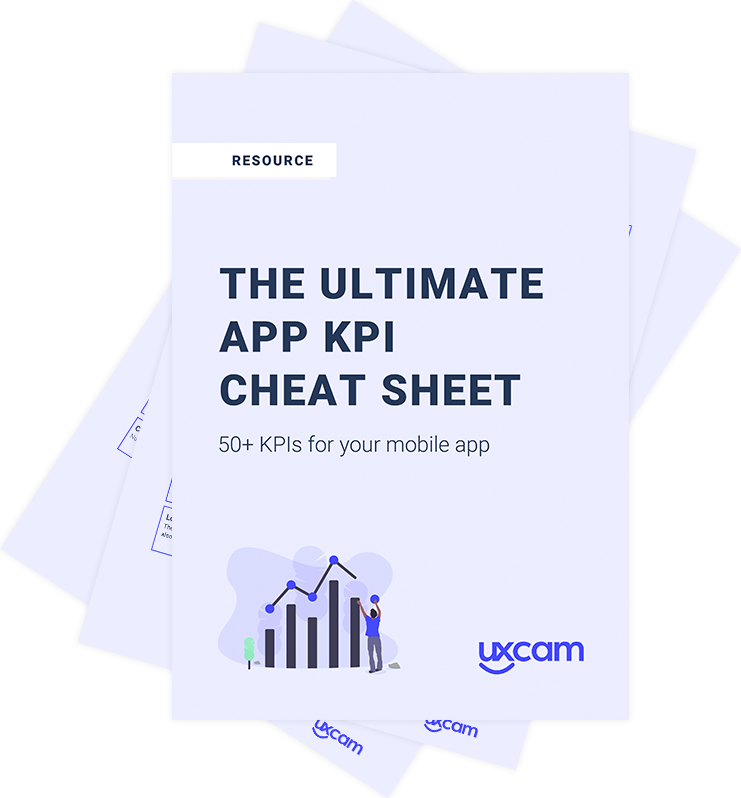 Being data-driven is hard but necessary for success. We want you to be successful, which is why we've covered the most relevant KPIs for mobile apps so you can decide what to track and how to implement data in your daily work.

It really is a cheat sheet with just 4 pages. Reach for it anytime you may need it! We'll give you inspiration for:
General KPIs
Engagement KPIs
UX KPIs
Revenue KPIs
Marketing KPIs
App Store KPIs
An analytics solution trusted by global brands

Customer stories