Detect Hidden User Frustrations
The mobile app users of today expect a seamless app experience similar to the likes of Amazon, Airbnb or Google.
In this guide, you will learn how companies identify frustrated user segments. We also cover the methodologies to minimize sessions that end with "rage" interactions.
Sneak peek at what you will find in this e-book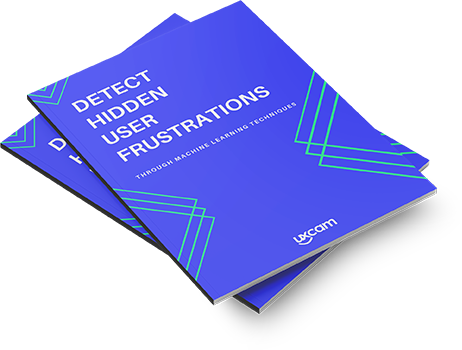 First impressions matter. This makes user onboarding a critical step in developing your mobile customer journey.
This guide includes:
Methodologies that can be used to define and track frustrated user segments.
How to uncover unresponsive user interactions.
The anatomy of "rage interactions" in mobile apps and how to minimize them.
An analytics solution trusted by global brands

Customer stories