The ultimate guide to conversion rate optimization (CRO)
Claim your free guide to CRO for mobile app product managers, designers, and engineers. Learn how product analytics can guide you to your conversion goals.
Get a clear overview of the CRO process in different industries like ecommerce, finance, and more.
Apply the playbook on how to track key micro conversions, and use qualitative user insights to improve your conversion funnels
Know where you can speed up the process by using AI
Read the comprehensive case study on how a real mobile app team optimized their conversion flows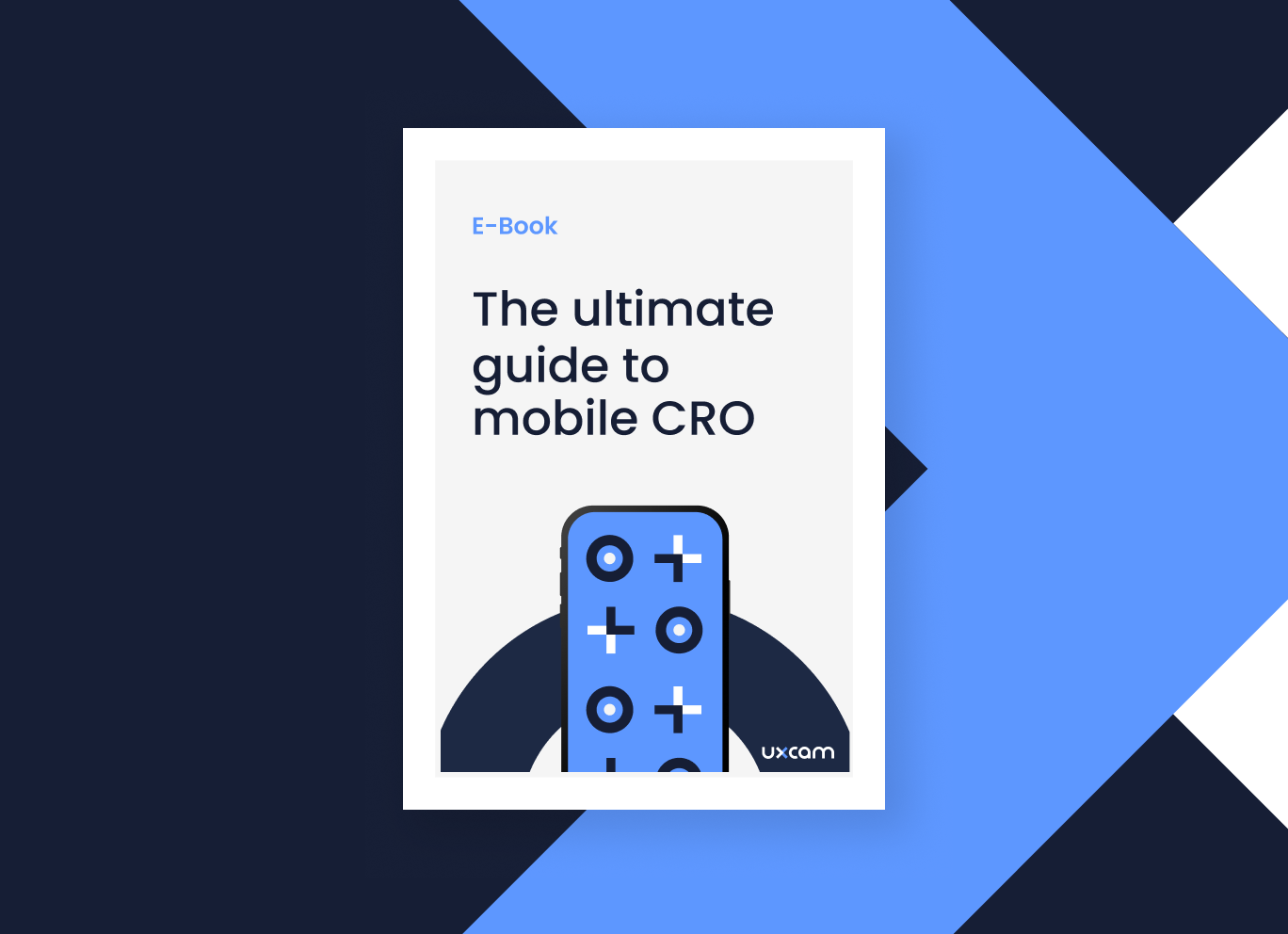 Take your first step to becoming a CRO expert for mobile apps.
Don't miss chapter 4, where you'll find a step by step process about setting up your conversion tracking and optimization process including:
How to map and define conversion flows
Using AI to discover new paths users take to conversion
Setting up conversion events without writing code
Adding advanced configuration, and defining your conversion time windows









Trusted analytics solution for world-leading brands:

CUSTOMER STORIES

We now use UXCam to validate our product ideas and test out hypotheses with raw, actionable user insights.
Housing.com
Gaurav Jain Lead Product Manager
Read the case study
CUSTOMER STORIES
If something goes wrong within the app, UXCam is the first port of call to understand what's going on. Playing a key role across multiple teams, UXCam is now an integral part of the launch and live ops strategy.
Costa Coffee
Daniel Tomlinson Global Digital Analytics Manager
Read the case study
CUSTOMER STORIES

We wanted to make data-driven decisions on what content to push out next and evaluate how our instructors are doing. With UXCam, we get a holistic picture of the top performing content within the app and the instructors that drive the highest user engagement.
Inspire Fitness
Neil Jain Product Manager
Read the case study