Complete SDK Guide 2021
Anyone that has dealt with a mobile product knows how hard it is to build a mobile SDK stack. We want to make it easier for you.
With our SDK guide, you will:
Get an overview of all industry-leading SDKs.

Receive 3 worksheets to help your decision-making.

Have free access to 37 hours of research.
Sneak peek at what you will find in this e-book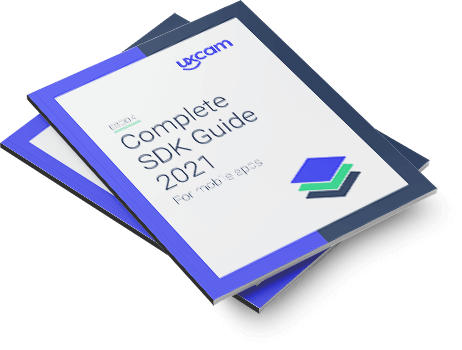 Deciding which SDKs to purchase takes time. Make a mistake, and you will lose tons of time and money. But it doesn't have to be this way.
With the proper research, you can feel completely confident about your SDK stack. We've taken care of it for you. This guide includes:
37 hours of research for free.

An overview of 35 industry-leading SDKs across 12 categories.

An SDK-buying checklist.

An SDK-purchasing criteria worksheet.

9 key questions to consider when buying an SDK.
An analytics solution trusted by global brands

Customer stories