App analysis:
Tinder vs. Bumble
The champion of dating apps and its fiercest competitor seek to serve as a bridge to connect users.
UX plays a huge role in how effectively they fulfill their purpose.
What features and design choices facilitate the ability to make a connection? Download the analysis to find out.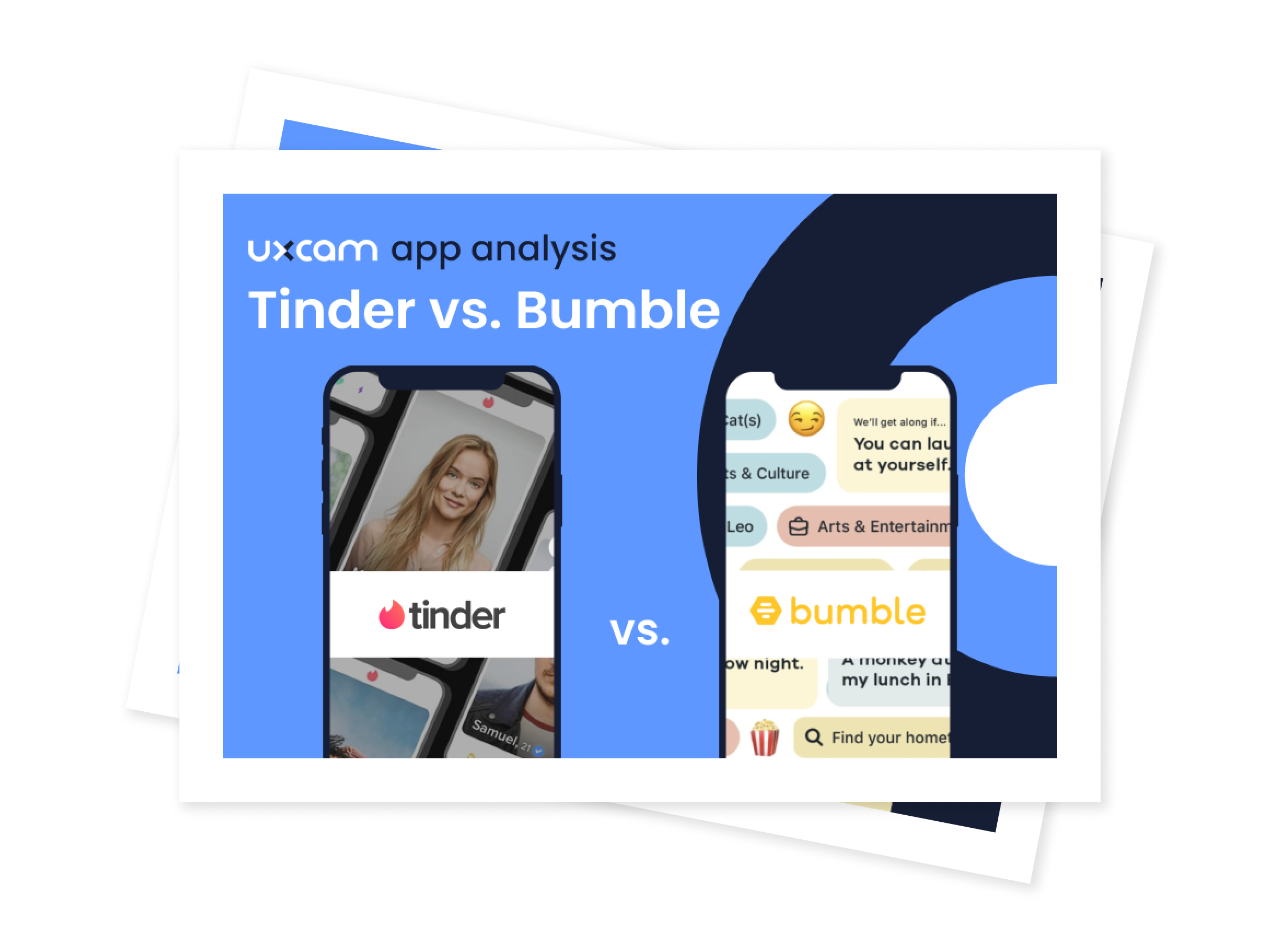 You can expect:
A thorough UX audit of the Tinder and Bumble apps

70+ screenshots that illustrate every aspect of the analysis

Insights that you can apply to your own app
The little details matter when it comes to UX. As a consequence, looking at the whole isn't enough. Your users will go through different screens, flows and experiences, so you need to cater to every user and situation to provide them with a seamless UX.

Whether you work on a lifestyle app or not, you'll be able to get UX takeaways applicable to your product. We analyze areas like:

Onboarding

Setting up your profile

Usability

Liking (swiping left & right)

Engagement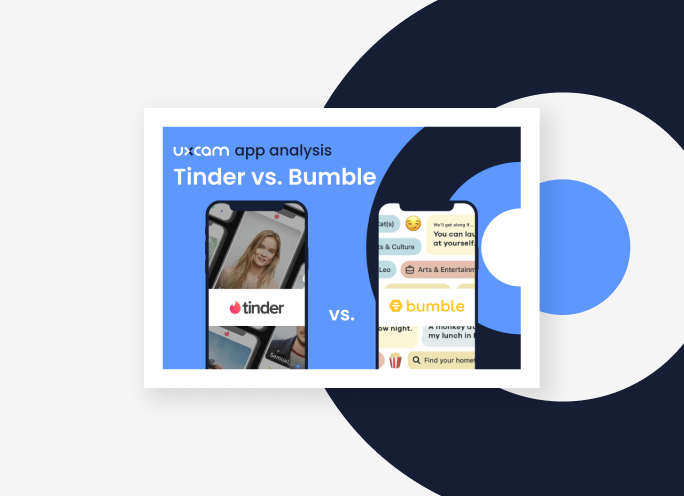 Trusted analytics solution for world-leading brands:

CUSTOMER STORIES

We now use UXCam to validate our product ideas and test out hypotheses with raw, actionable user insights.
Housing.com
Gaurav Jain Lead Product Manager
Read the case study
CUSTOMER STORIES
If something goes wrong within the app, UXCam is the first port of call to understand what's going on. Playing a key role across multiple teams, UXCam is now an integral part of the launch and live ops strategy.
Costa Coffee
Daniel Tomlinson Global Digital Analytics Manager
Read the case study
CUSTOMER STORIES

We wanted to make data-driven decisions on what content to push out next and evaluate how our instructors are doing. With UXCam, we get a holistic picture of the top performing content within the app and the instructors that drive the highest user engagement.
Inspire Fitness
Neil Jain Product Manager
Read the case study